Whole Athlete-Specialized riders wasted no time shaking out the winter cobwebs this weekend as they earned four wins and 13 podium placings in NorCal and SoCal events, showing the form that dedicated training brings.
Whole Athlete-Specialized riders sweep the top-four Junior Varsity podium places at NorCal High School Race #1: Sean Bennett, Ben Spurr, Marcus Segedin and Silas Blunk.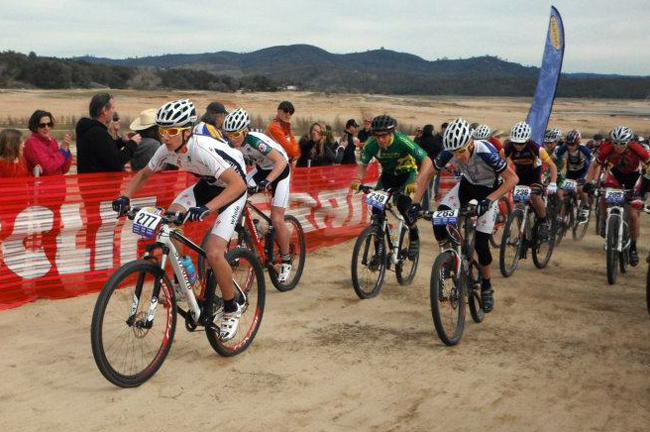 Silas Blunk gets the hole shot in the start of the Junior Varsity race.
In the opening NorCal High School League race at Granite Bay, Junior 15/16 riders swept the top four podium places with Sean Bennett (El Cerrito), Ben Spurr (Marin Catholic), Marcus Segedin (Redwood) and Silas Blunk (Independent). In the Varsity boys race, despite being caught up in a challenging start, Jacob Albrecht (Santa Cruz Composite) took a strong 2nd, Lucas Newcomb (Drake) finished 4th and Miles Lim (Drake) 7th.
Sarah Ogden wins the Sophomore Girls race.
On the girls' side, Sarah Ogden (Redwood) took her first win with a dominant performance in the Sophomore race, while Josie Nordrum (Redwood), Kate Courtney (Branson) and Mackinzie Stanley (Drake) all hit the podium with 2nd, 3rd and 4th in Varsity.
Josie Nordrum and Mackinzie Stanley on their way to 2nd and 4th podium spots.
SoCal High School League Race #1 Varsity podium: Shane Skelton 1st and Casey Williams 5th.
Meanwhile, in the SoCal High School League, Shane Skelton took an impressive win in a very competitive Varsity race, while Casey Williams rounded out the podium in 5th.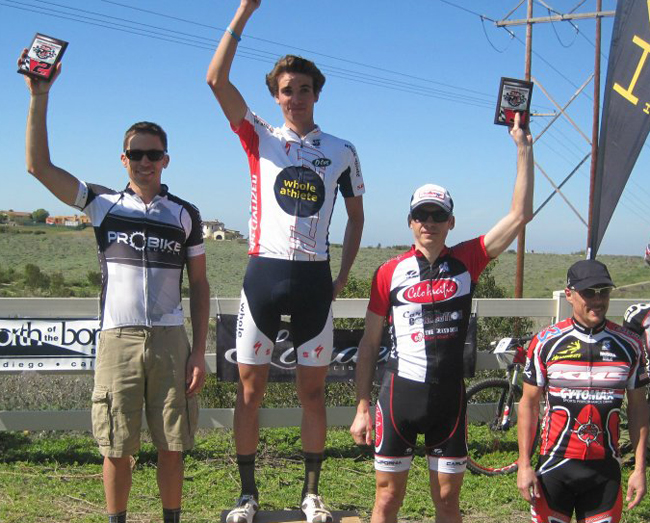 Zach Valdez wins the Black Mountain Pro Cross Country Race.
And w
ith the Juniors focused on their high school events, U23 rider Zach Valdez took to his first race of the season with zeal, winning the Pro field at the Black Mountain Cross Country in San Diego.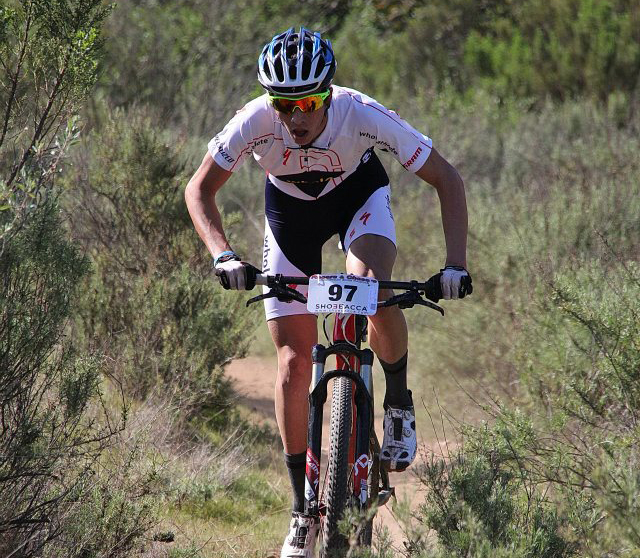 Zach Valdez
on his way to his first Pro victory of 2012.